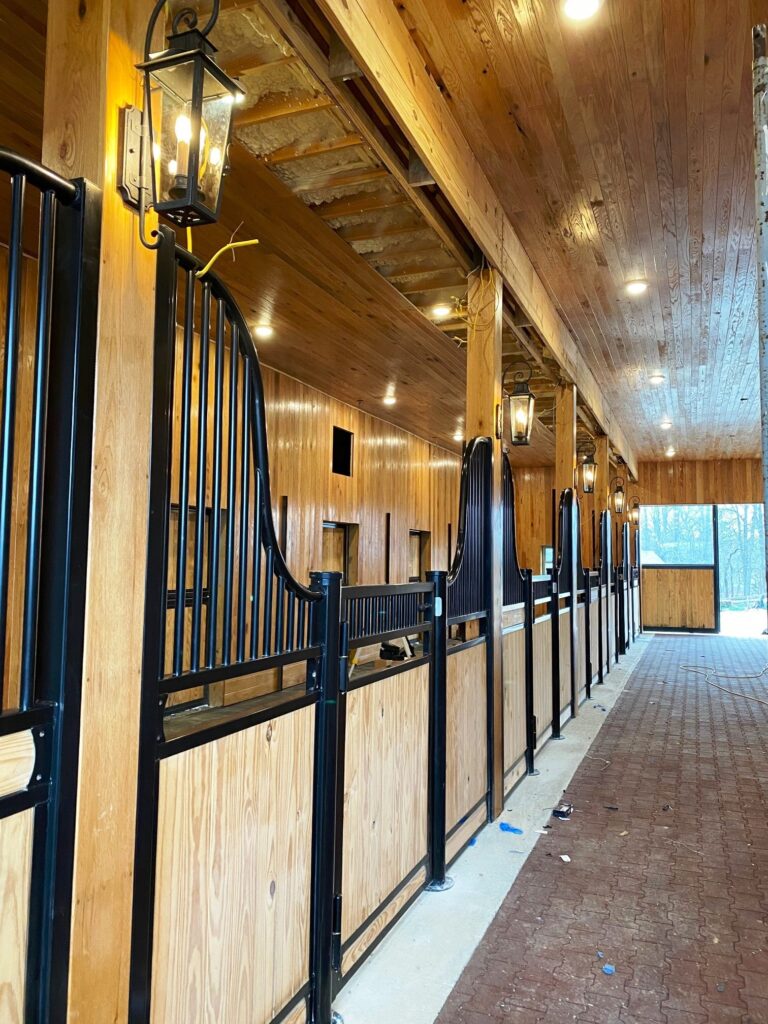 Andriots Paint Source Network features video reviews and analysis of all coating choices when building or renovating any equine facility. We have developed specific Project Guides for coating and maintaining all surfaces in the barn including wood, metal, and concrete.
View our library of discussions on this topic at YouTube.
We are a wholesale distributor of premium wood finishes. Shop
We feature Waterlox Tung Oil Finish as the best water proofing, beautifying, and protecting wood finish for any barn wood. We have been in the coatings business since 1986, and we are based in The Horse Capital of the World- Lexington KY so we know horse barns. We know what works and does not work for wood and other surfaces. We have studied this topic for years and have developed this single resource to assist you in making the right choices for your specific project.
Many choices will offer trade-offs with respect to durability, frequency of maintenance, ease or difficulty of application, preparation required, and initial cost. Each project will have specific coating requirements, especially when prior coatings choices are failing.
We are happy to share our knowledge for your next project.
Please contact us for a consultation to discuss your options.
Video Discussions:
Choosing Best Wood Finish Horse Barn
Barns and other building interiors are many times exposed to huge amounts of moisture that require specialized coatings for that environment. Good coatings choices must be made on new construction and maintenance projects for long term protection and enduring beauty.



PaintSource offerings
Wood components within equine structures are exposed to a variety of harsh elements. Ultraviolet rays, rain, sleet, and snow all contribute to damaging exterior surfaces. Excessive moisture inside the barn can deteriorate wood finishes and lead to costly and disruptive maintenance.
We can help you evaluate your building maintenance needs to choose the best products and procedures for your painting and wood finishing projects. A detailed project specification should be used for all bid-based projects. Our consultation services are available to your contractors or your staff for painting and wood coatings projects you undertake.
We can provide a paint and coatings guide for any project, inside or out, giving you detailed solutions and procedures. This guide can be used for bid proposals, or for contractors or your staff who execute work to protect and beautify your farm's structures.
We are not obligated to any manufacturer. We are an independent consulting service, dedicated to helping you make informed decisions when choosing the products and solutions needed to keep your farm's buildings protected and beautified for years to come.
Common Failure of Helmsman Spar Urethane:
Please! Don't use Minwax, Penofin, Sherwin Williams, Spar Varnish or other guaranteed failures. Please just call us.

Waterlox is a superior alternative to common varnish or urethane for wood in horse barns and related structures.
Bee Stop Carpenter Bee Deterrent