The absolute best wood finish system for a horse barn is to mix Zar Oil Stain with Waterlox Marine Sealer in the first, and possibly the second waterproofing coat.

Browse our discussions here
You can achieve any color desired with 1 or 2 colors of Zar Oil stain, mixed with Waterlox Tung Oil Finishes.
You can mix up to 1 quart of Zar Oil Stain with 1 gallon of Waterlox Marine Sealer. 1 to 4 mix.
For pine, and other soft woods, 4 total coats of waterlox are required for extreme waterproofing and a uniform sheen.
Simply apply 1 to 2 coats of Waterlox/ Zar blend to seal and stain in one step, followed by 2 coats of Waterlox Marine Sealer without stain.
There is no film to peel with a Waterlox system. There is no sanding required to recoat when desired.
Waterlox Tung Oil Finishes are considered food safe 30 days after application.
There is no documented testing as to animal safety if ingested, but I believe Tung Oil is definitely safer than the raw materials contained in the widely used and often failing Minwax Helmsman Spar Varnish.
Waterlox Tung Oil Finishes provide extreme waterproofing while naturally beautifying all wood species and surfaces.
Contact me directly when you need to discuss your project.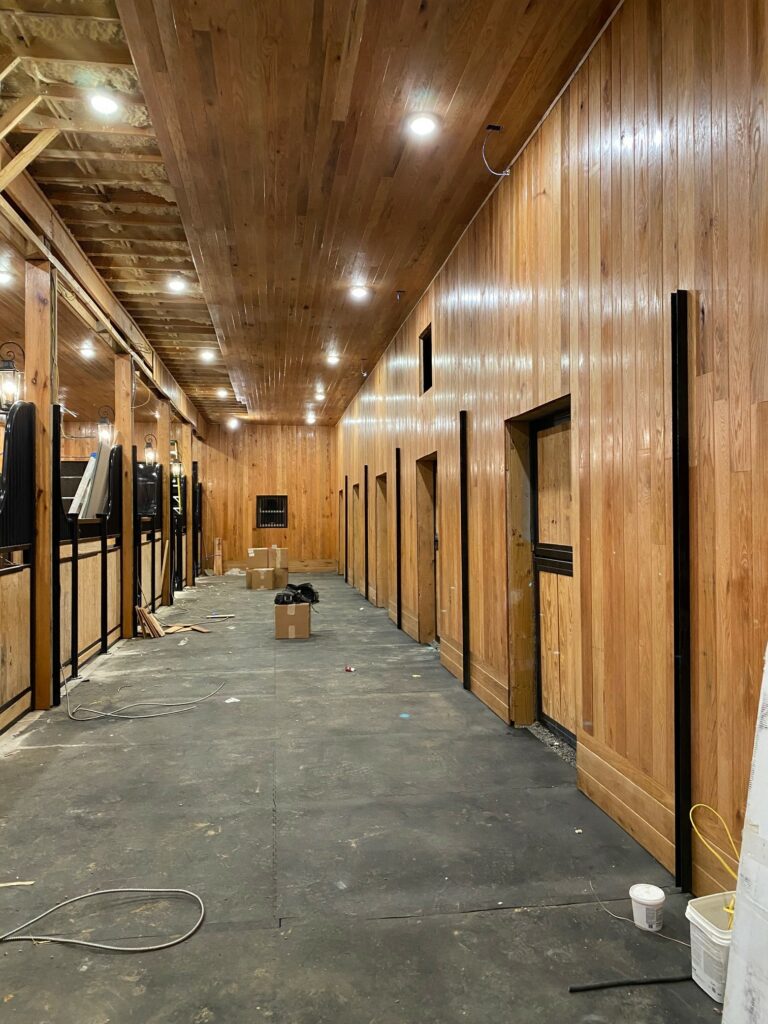 Doug Wilson
PaintSource.net
Lexington KY
859.983.2818